... that Helen has liked. She actually said that she loved it!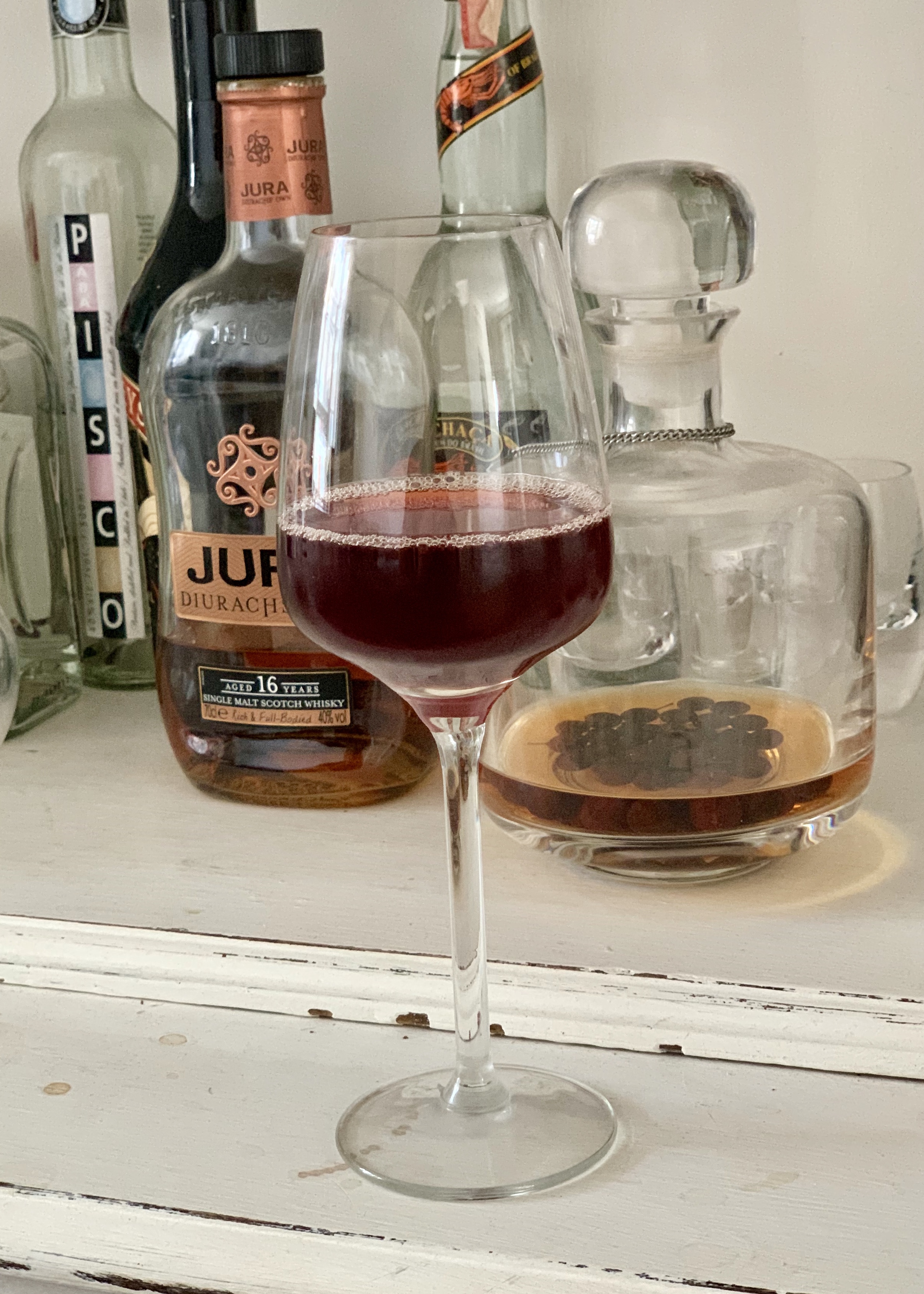 Most of my previous attempts at wine have tasted like feet. And not in a good way. This wine is a little sweet. It does not have the oaky depth of a heavy red, but tastes like a lighter, flavorful red or a rich rose.

I made this wine with Dimes grape juice and mashed up raisins to add body. I started fermenting it on the 4th November 2015, and it was bottled on the 6th February 2016 - over 3 years ago!